Blackwood Norfolk, is a unique woodland retreat moments from the beach on the North Norfolk coast.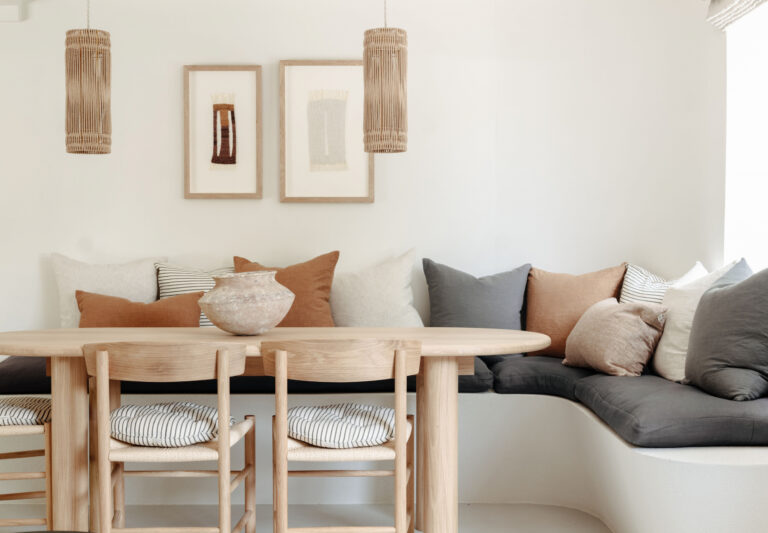 The Plot
When we moved to Norfolk three years ago we were lucky enough to buy a house that was nestled within in a really lovely plot of woodland just off the North Norfolk coast at West Runton.
There were a couple of outbuildings one of which lent itself beautifully to form the shell of a renovation project which we hoped would provide additional accommodation for our friends and family all of whom were understandably keen to visit!!!
The Style
Once we had designed the renovation and submitted our plans for approval I realised that I had the perfect opportunity to create a new business which was something I had become more and more interested in doing as my children were getting older.
The idea of Blackwood came out of the desire to create a really beautifully designed calm, space where guests could feel at home, welcomed and relaxed.
I have had a keen interest in interiors for as long as I can remember and I knew straight away that the woodland location would lend itself perfectly to a Scandinavian style wooden cabin and that I wanted the interiors to be neutral in the background, with lots of light wood to contrast with the charred wood exterior. I also wanted to incorporate warm earthy tones with lots of woven textures and layering of materials.
"I knew enough about interiors to realise that white paint was never just white"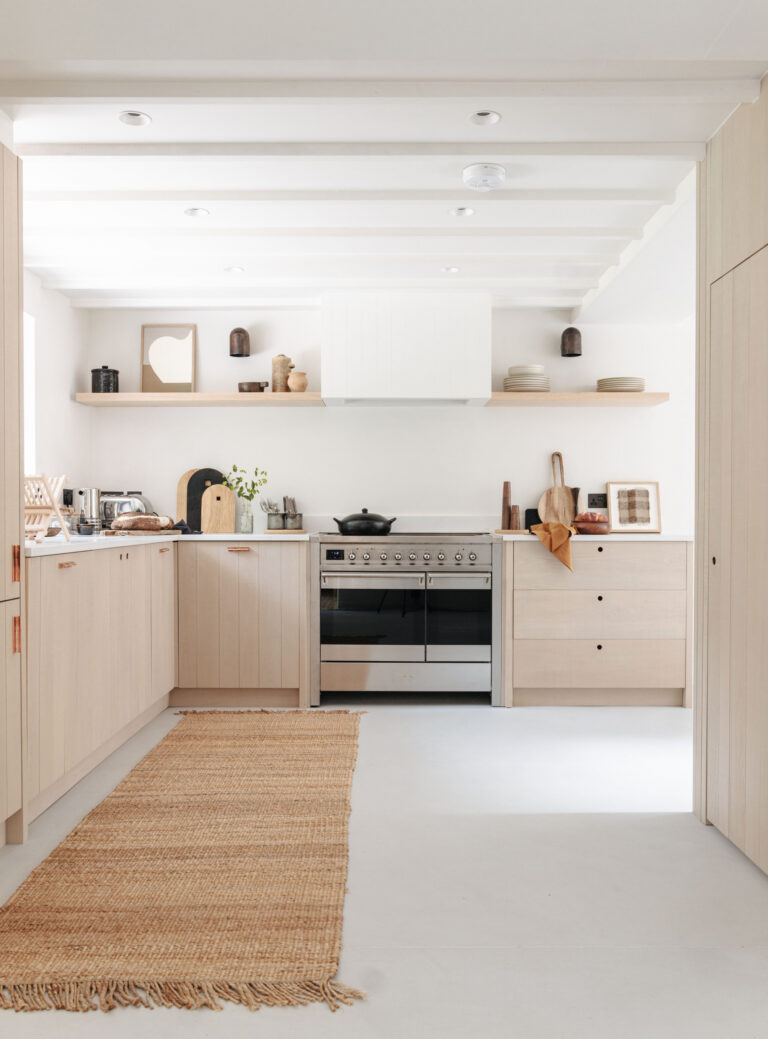 The Colours
I knew enough about interiors to realise that white paint was never just 'white' and was the most difficult colour to get right with a lot depending on your location and access to natural light.
I think I possibly ordered every single white that Fenwick & Tilbrook make and proceeded to paint large squares of plasterboard with the samples which I then moved around the building into different rooms at different times of the day.
The colour I kept coming back to was Oyster as it felt warm (which I wanted) and didn't seem to reflect any of the green from outside (important when you live in a woodland setting!) it also looked really great against the tone of the wood in the kitchen I had ordered and the flooring which is a combination of a light creamy grey micro cement and oak.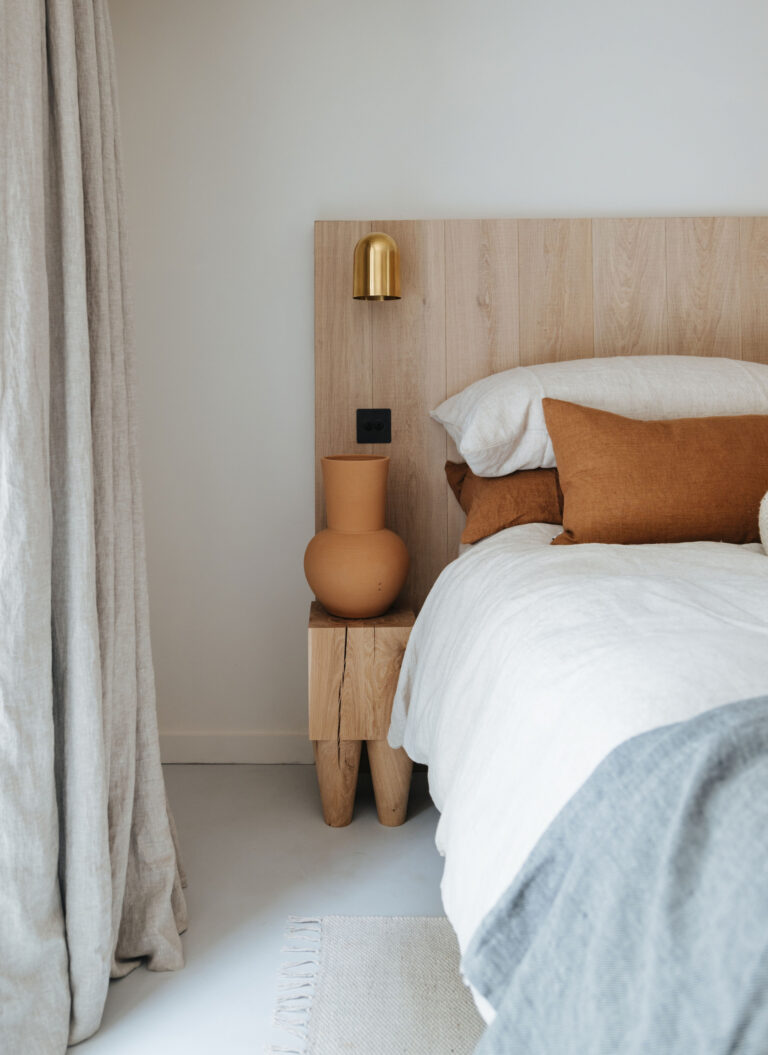 The Outcome
I couldn't be happier with the interiors in Blackwood….it's genuinely such a tranquil place to be it's very easy to just kick your shoes off and relax in a beautiful space set amongst nature.
Local Sourcing
We made a conscious decision on the project to try and make Blackwood as sustainable as we could. We reused whatever was practical from the existing building and then set about sourcing materials from companies that were genuinely trying to produce a product in an environmentally friendly way rather than just paying lip service.
We used local products and services wherever possible and so Fenwick & Tilbrook was a natural choice from the start, the added bonus being of course that the paint is absolutely stunning in colour, consistency and durability and contains virtually zero VOC's to boot.
Written by Sarah Morton, owner of Blackwood Norfolk. All images taken by: Tori O'Connor
Featured Colours
Order sample
8. Oyster
£5 sample pots and £1.50 painted sheets come in a 'Pure Matt Plus' finish as standard. Due to the limitations of digital displays, and variations in screen resolutions, the images on our website can only be a representation of the paint colour. We would always suggest getting a sample sheet or pot before making your final choice.