Claypaint
Breathable Clay Paint For Lime Plaster
10 November 2019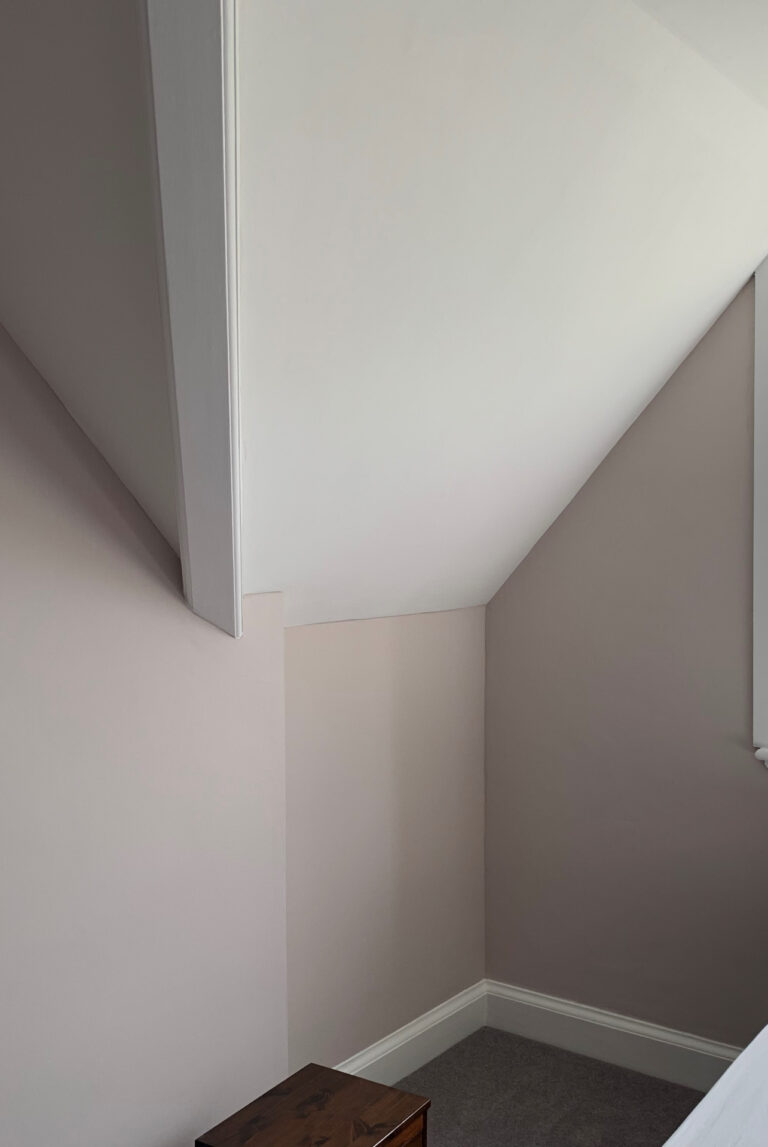 Fenwick & Tilbrook Clay paint is a specifically designed paint for lime plaster. Unlike other breathable paints, such as soft distemper, our Claypaint is very hardwearing. Its unique formulation gives a highly breathable, yet durable flat matt surface. It allows any moisture within the wall to escape without damaging the finish. Yet, like all Fenwick & Tilbrook paints, it is gorgeously thick and has fantastic coverage.
Fenwick & Tilbrook Claypaint is available in over 200 colours. We don't restrict the manufacture of Claypaint to a limited palette, there are just a few colours not available in this specialist finish. These are:
Indian Prince
London Bus
Pall Mall
Red Squirrel
Depths of the Ocean
Nelson's Blood
Tiny Estate Blue
Tiny Estate Green
Tiny Estate Ochre
Drunken Sailor
All designer collaboration colours.
As with all of our paint, we make to order and dispatch Monday to Friday for next working day delivery within mainland UK.
Trusted by experts
One of our trusted trade partners, Lime & Flint (based in Norfolk) are limework and restoration specialists and personally use and recommend Fenwick & Tilbrook Claypaint for interior lime plaster projects.
"This really is the best Claypaint we've ever used, it goes on like cream! It's a great product, available in so many colours with the breathability that lime plaster needs." – Lime & Flint.
Features and benefits of our Claypaint
Highly breathable, specially designed for use on interior lime plaster. The SD value of our claypaint is 0.02.
Kinder to the environment: water-based with very low VOCs
Virtually odour free
Made to order in any colour from our range*
Flat matt surface (2% sheen)
Reduces condensation
Discourages mildew growth
Ease of application
Covers 10 – 12 sq m per litre
Outstanding durability
*we also offer a bespoke colour service if you are looking for something specific not offered within our current range.
Some application advice
It is advisable to lightly dampen the wall prior to application onto clay or lime plaster.
For use on new lime plaster, we recommend an initial coat thinned with 10% water. Finished with an undiluted coat.
Try to keep a wet edge and finish one wall at a time.
Apply light and even pressure on your roller.
Don't worry if the wall looks patchy at first – this is normal for claypaint. Wait a few hours and you will notice that the colour evens out as it dries (dark colours take much longer to settle to their final colour).
We advise that you wait until the colour has settled before applying subsequent coats.
Dark claypaints can be more tricky to apply, so we asked some of our experienced decorators to give us useful advice on the best ways to achieve a great result when using a specialist claypaint in a dark colour:
"Achieving a consistent, non-patchy result when using a dark claypaint. I find that some dark paints give the impression of framing. The edges of a wall look darker. A way to lessen the chance of this happening is to paint one wall at a time. Cut in all the edges…. then immediately roll the wall. Then go onto the next area. Also make sure you roll the wall as close to the edge as possible and this lessens the effect of framing." – Altered Images
"When applying a dark clay paint with a roller take care to apply an even coat on the surface, do not leave areas of too much or too little paint, spread it evenly." – Duncan McClean