Designs inspired by beautiful beach huts (including skipper Zoe's own hut available to hire)!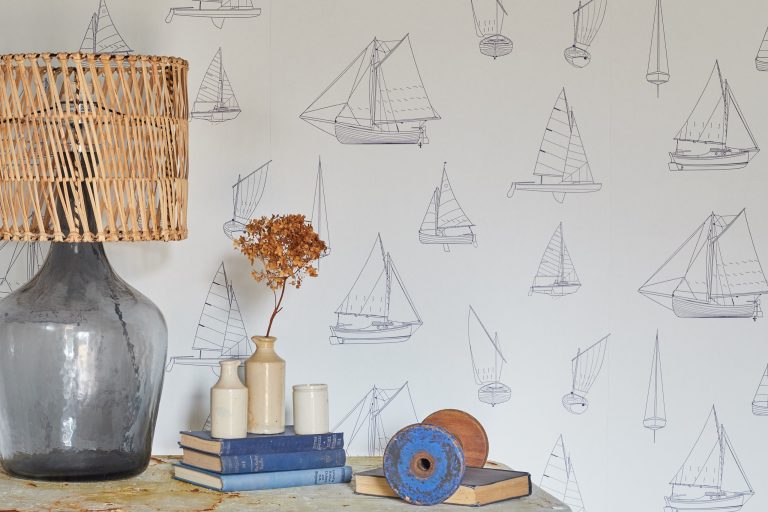 Collingwood Coastal
Zoe is a commercially-endorsed sailing skipper, and when she's not on the water, she's thinking about boats, planning her next adventure or working towards new qualifications. She wanted her home to reflect that passion, but was unable to find any nautical designs she liked, so started to sketch her own.
The result was a classic design featuring North Norfolk sailings boats. The drawings are faithful to how the boats are sailed. She invested in printing wallpaper first, and has followed up with fabrics in four colourways. In the same colours. She's printed fabrics with a beach huts design. The huts include her own family beach hut as well as eight more of her favourites from the award-winning beach of Wells-next-the-Sea. She depicts the huts a bit like architectural drawings.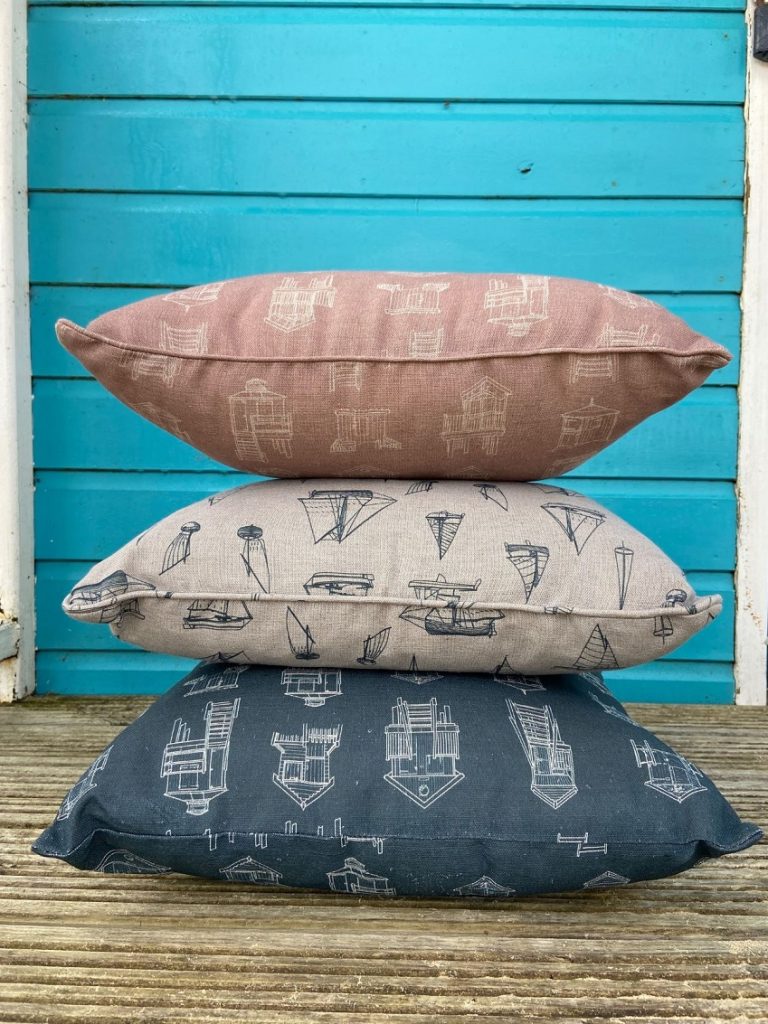 Coastal colour
Zoe chose colours that reflect the coastal landscape and her maritime heritage. A navy blue, based on 'Magpie', is a nod to her ancestor Cuthbert Collingwood, an admiral of the Royal Navy who fought alongside Nelson. A light grey evokes sea mist. The ochre, based on 'Silverley', captures the glow of sunrise on the beach, or the golden hour at the end of a magical evening sailing charter. Finally, she searched for a pink to recall the cheerful Sea Pink flowers that adorn the saltmarsh in May and June. Unable to find anything that quite got it right, she approached Fenwick and Tilbrook. Clare produced the new Fenwick & Tilbrook colour 'Sea Thrift'.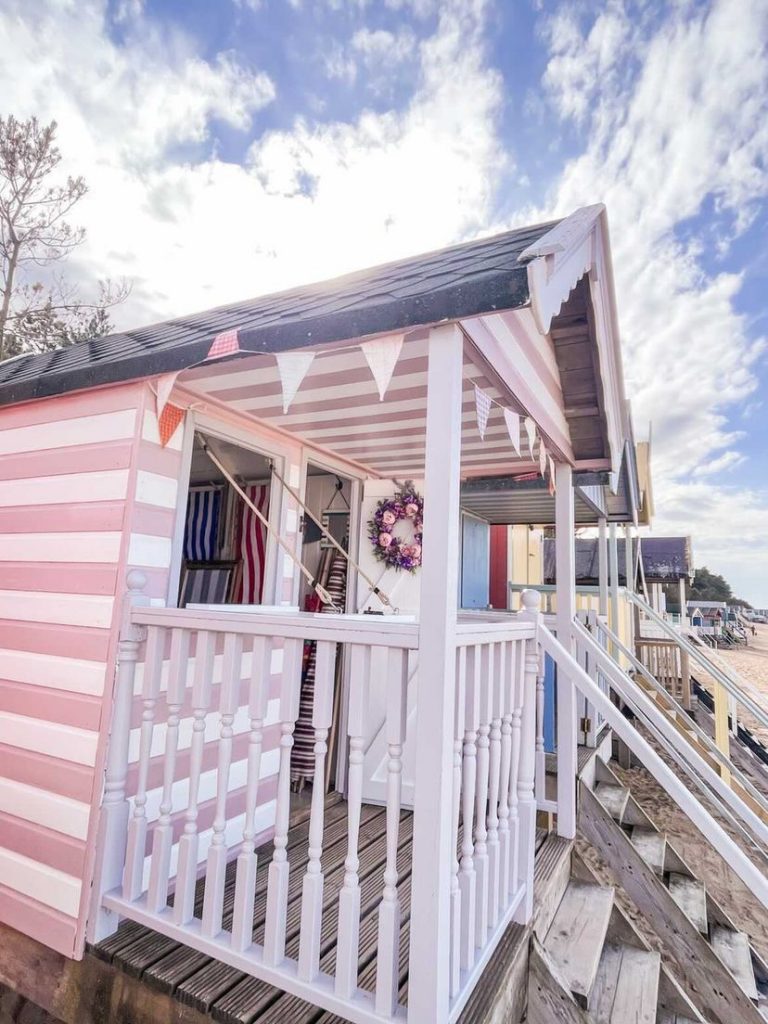 As well as using it to inspire the fourth colour for her fabric products, Zoe applied 'Sea Thrift' to give her beach hut a facelift. She painted the hut in pink and white stripes, complimented by 'Wolf' for the door, window and banisters. She turned the fabrics into cushions, tote bags, tea towels, lavender hearts and aprons.
She says: "When I was struggling to find the classy colours I wanted, I discovered that Clare and the team at Fenwick & Tilbrook had already perfected them. And to work together on 'Sea Thrift' felt like an honour. Opening that first tin and being the first to paint anything with it was so exciting. The support and creativity of the company has been amazing."
Featured Colours
Order sample
159. Wolf
£5 sample pots and £1.50 painted sheets (where available) come in a 'Pure Matt Plus' finish. Sample pots are 100ml and Painted sheets are now A5 in size. Due to the limitations of digital displays, and variations in screen resolutions, the images on our website can only be a representation of the paint colour. We would always suggest getting a sample sheet or pot before making your final choice.