Colour match and bespoke colour creation service
4 February 2020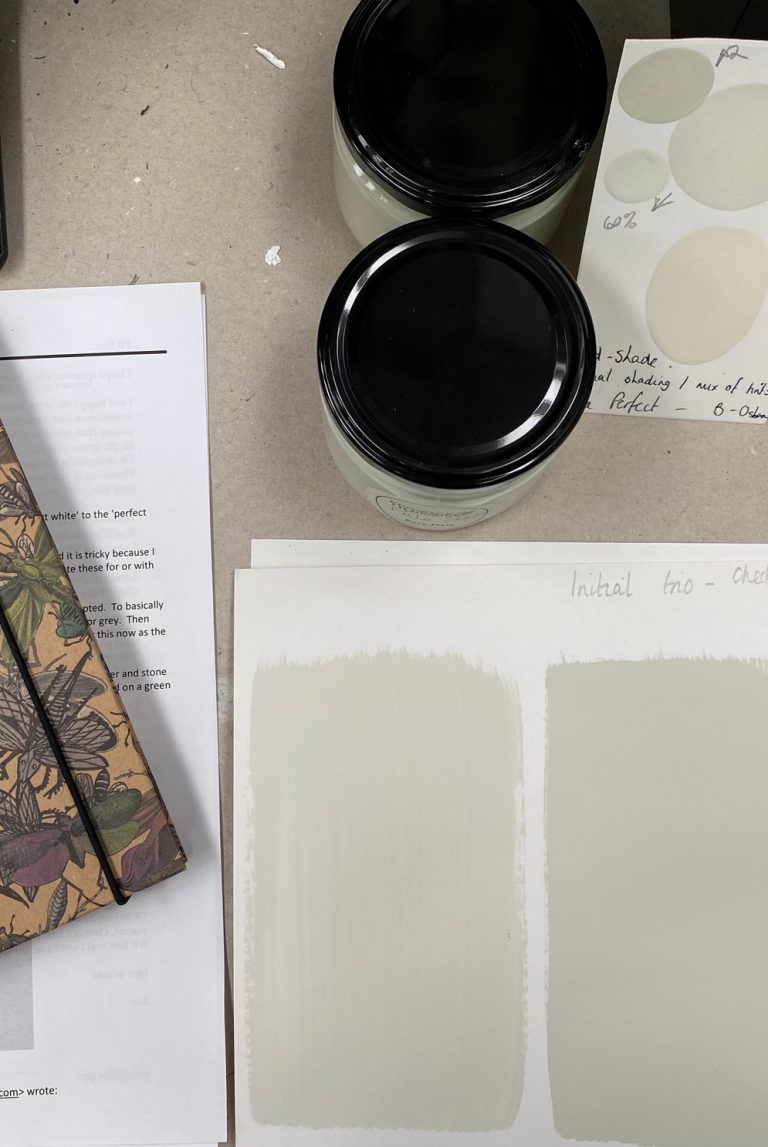 If the colours in our existing ranges aren't quite what you are looking for, why not talk to us about our colour match & bespoke colour creation service?
There are several options:
Colour to match an object
Maybe you would like paint to match a fabric, wallpaper or item? For this service, there is £45 one-off charge per paint finish. Clare Tilbrook, our Technical Director and colour creation master works with pigment and a practiced eye to create your colour. Once she is happy, you will be sent a painted sheet of the created colour for you to see before placing your paint order and you can even help name the colour. We will add it to our system so it can be reproduced in the future. We may even add it to our range.
Create your own single bespoke colour or entire collection
Working from your vision, Clare takes a great deal of time, working with small samples of paint and pigments. With her practiced eye, she will create something to fit the brief. This could be your own exclusive colour, or a range of colours in your chosen finishes. We will discuss with you how you want them to be used in the future. Full details are agreed after initial discussion.
To date, we have collaborated with 4 different partners on fully bespoke colour collections:
Sibyl Colefax & John Fowler have a paint range of 5 colours made and sold exclusively through Fenwick & Tilbrook. The product range launched with the hotly anticipated 'Pimlico Green' and from there has grown into include some other rich luxurious paint colours.
Bee Osborn of Osborn Interiors has worked on a range of 5 colours together with Clare to bring the colours of her Cotswold Cottage home to life.
Annie Allison's range consists of 9 colours inspired by the British countryside. Her colours work harmoniously with her luxury wall paper collections.
Studio Atara, a London based Interior Design studio have worked with us to create a 20 wide palette, 10 pastel and 10 bright, almost fluro fun shades. From 'Bob's Nose' to 'Fruit Stand in NY' the names (and stories behind them) are fantastic too!!