Estelle Derouet | Savage Interiors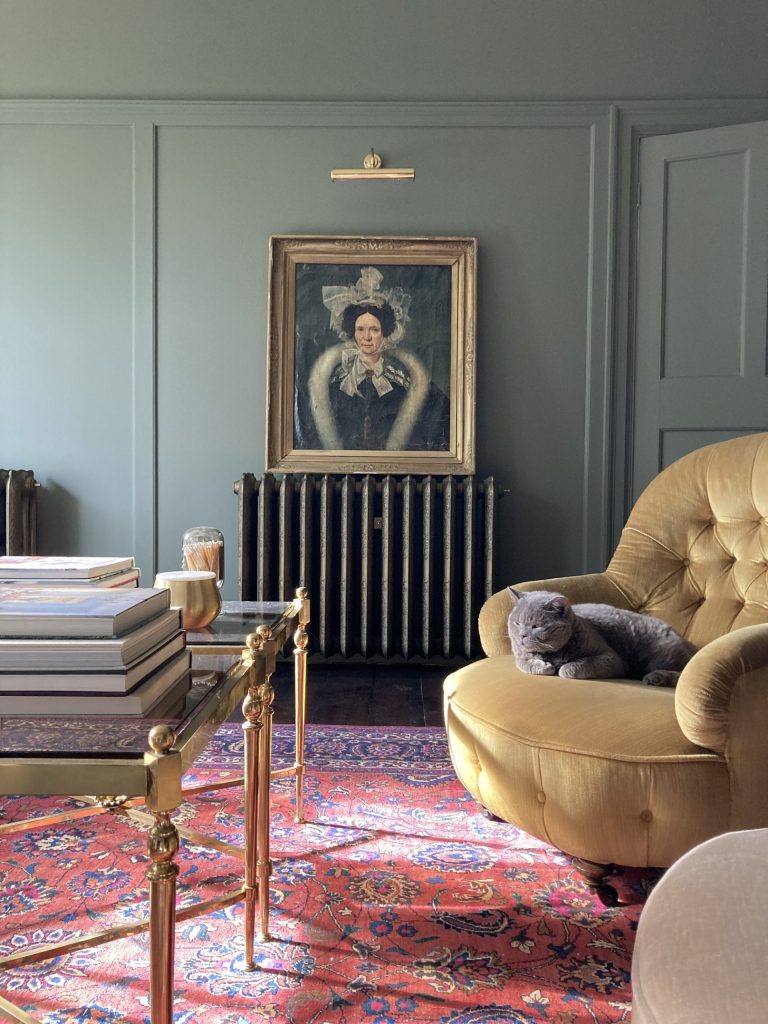 With a burning passion for Interiors, Estelle has managed to fit in 7 renovations over the last 20 years whilst holding down a serious job in cybersecurity!
Part of a full Edwardian house renovation in Epsom, Surrey, the brief for the Drawing Room was to create something a bit more formal than the sitting room on the other side of the hall to give the period of the house a nod… a TV-free room to enjoy gin cocktails in the evening or a book on a rainy Sunday afternoon with the fire on!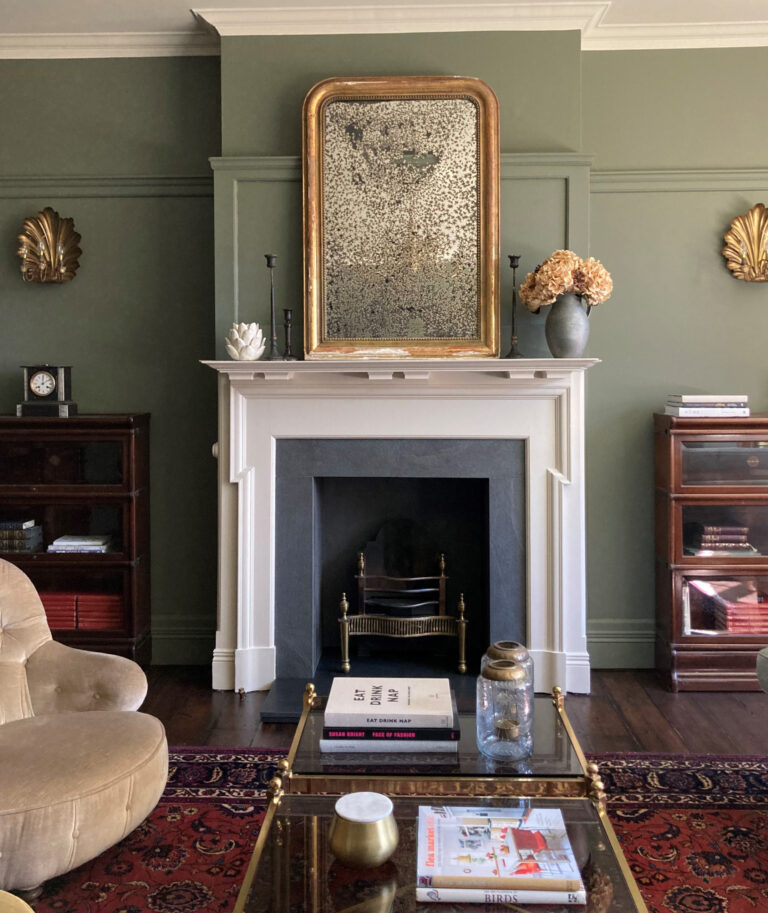 The room had burnt orange walls when Estelle and her family moved in and she knew she wanted green walls straight away: "Moss was the perfect shade: a fabulously versatile green with serious heritage feel. It looks phenomenal against the dark wooden floors, the dusty pink hues of the Persian rug and the antique gold from the vintage brass rococo radiators. In my mind, this is what the room looked like back in 1903 when it was built!"
Estelle painted the room herself and impressed her decorator who thought she had done two coats after only the first one.
"The coverage was simply amazing".
Take a look at more of Estelle's beautiful home on Instagram @savageinteriors
Model Cat: Mandoo (the son 'Sheba' advert cat star)!
Featured Colours
Order sample
54. Moss
£5 sample pots and £1.50 painted sheets (where available) come in a 'Pure Matt Plus' finish. Sample pots are 100ml and Painted sheets are now A5 in size. Due to the limitations of digital displays, and variations in screen resolutions, the images on our website can only be a representation of the paint colour. We would always suggest getting a sample sheet or pot before making your final choice.