Interior Designer Philomena French shares tips, tricks, and insights along with images of her recently completed project at home!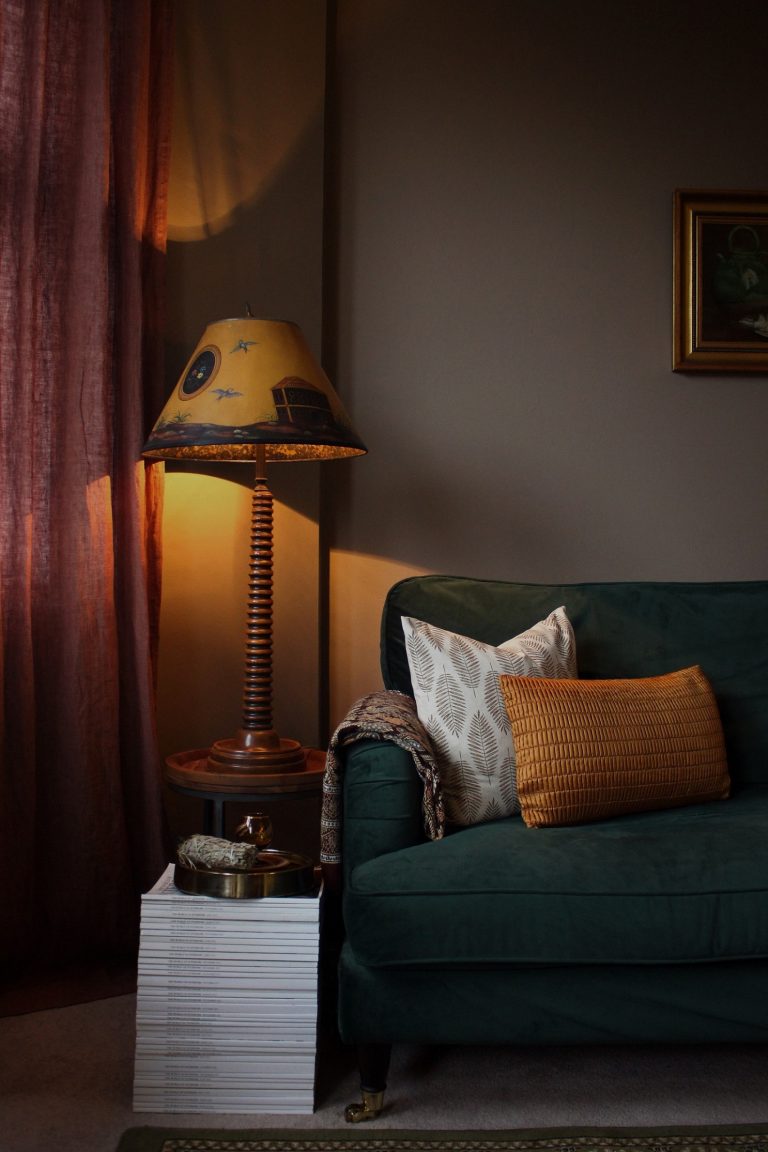 What is your favourite colour and why?
"As a Designer, you come to love an array of colours when applied to different scenarios. However, I am very drawn to earthy, muted colours and I think that comes through in my work. From rich chestnuts to ochres, to pickles and midnight forest greens; I am always looking to the surrounding environment for inspiration on projects and believe that a home should aim to be in harmony with it. You can create that by bringing elements and colours from the outside in. Juxtapositions are of course, always intriguing, but I believe it to be in the interest of our well-being to minimise friction and over-stimulation in the places where we wind down".
What tends to be your starting place when working on a redecoration project with a client?
"When developing a concept for a client, we dig deep not only into the brief but who they are as people. You'll be surprised at how many clients think they have communicated what they truly desire from their home but how actually, they have communicated someone else's home or a trend (sometimes multiple) that they have seen on Pinterest or Instagram. Which is perfectly fine, but more often than not ends up feeling disingenuous and they redecorate in a years' time as the trend has dictated the phases of the home once more. It is a Designers role and duty I believe to steer people away from the trend led to something organic, considered and developed. I seek to reconnect people with the memories they love the most, what kind of future they envision for themselves and it becomes more about the unraveling of that, because design is not only about aesthetics, it's about creating a home that transitions through time with you, one that has real meaning and connection".
On your own project at home, what inspired you to go with 'Bambi'?
"My home backs on to a private green that's full of towering birch and 100-year-old oaks, which makes for a nature-rich backdrop year-round. When choosing a colour, I really wanted something that primarily would transition well, not only from day to night, but through the seasons, especially with the light, as the back of the house is South facing. I chose Bambi as it has a chameleon-like quality; a warm fawny taupe by day and a cosseting milky cocoa by night. I also had a number of pieces I wanted to work into the refresh, a Wernicke barristers bookcase and in particular my French hand painted lamp, so these were good starting points for materials & colour too. If you have particular items that you love and cannot see yourself parting with, these are often valid indications of what resonates with you emotionally because if you have loved it for a long time, that isn't likely to change. If you don't feel particularly inspired, by your environment nor are led by emotion, I recommend delving deeper here".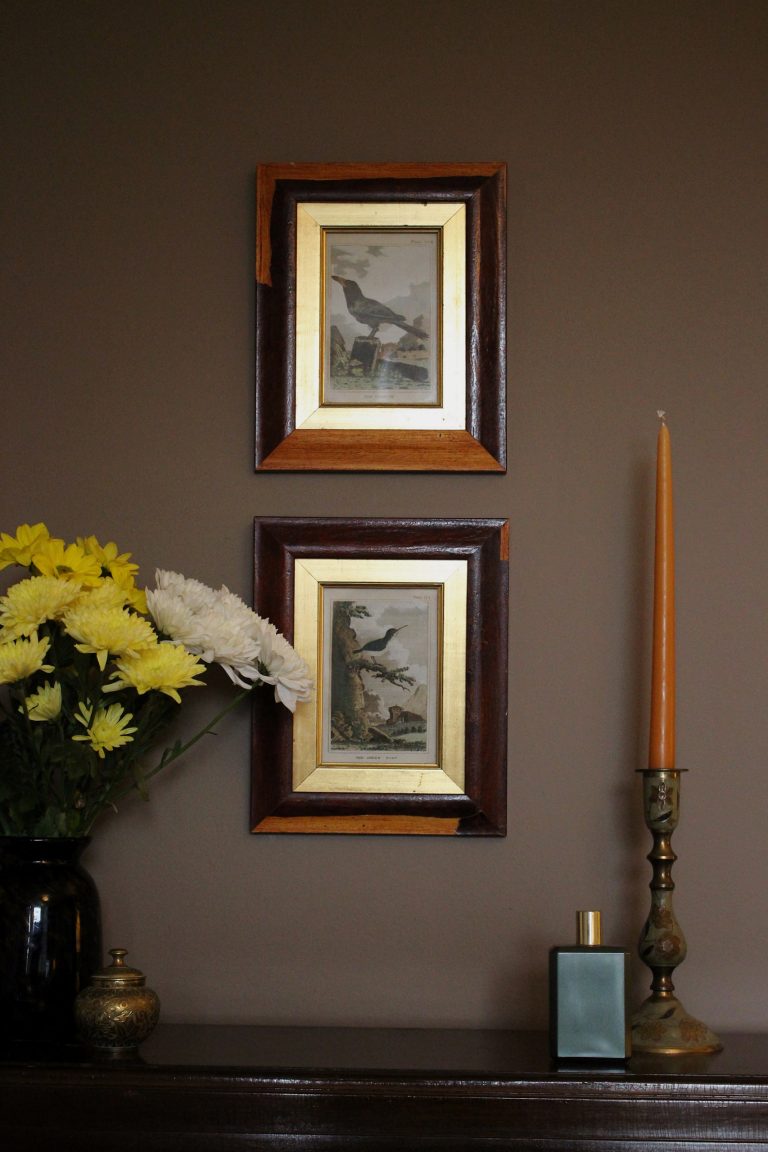 How do you tend to sample paint colours (how did you whittle down to Bambi) – any tricks of the trade you can share?
"You have to be cutthroat because quite simply there are so many beautiful colours, variations and finishes on the market at present. Again, if you're able to move away from what Tom, Dick or Susan might be doing and really hone in and make decisions from how the colours make you feel, you will spend much less time and much less money on paint samples. I personally always start with the direction of a room. This is a factor you have to move with, because it will tell you a lot about the temperature of the room because of the light type and intensity. It will change every colour and it will really make or break your scheme. North facing rooms are not only cooler in temperature but lack the warm light that southern rooms do, therefore you're going to want to combat that in your undertone and hue choice. This will begin to whittle down your selection. I like to start with a traditional colour card and observe it at different times of the day in the room I will be decorating keeping in mind any items I wish to remain, or absolute non-negotiables within a project. With clients I purposefully schedule in our consultation and survey at different times of the day and always have a colour card to hand. I will then purchase a number of larger colour cards along that spectrum that vary slightly in tonal value and chroma, which is how light/dark and then how bright/muted the hue is. This is where most people's instinct and feeling will come into play. People tend to be naturally seasonal in their colour choices, for example if you're autumnal like me, we are usually drawn to more muted colours with a certain richness about them, if you're a winter person, you'll be drawn to quite stark and sharp colours that verge towards monochrome. In terms of methods, unless it's a new brand I'm using where I want to get a sense for quality and consistency, I tend to move away from using the traditional pots in favour of painted sheets. Not only can you make notes on the back of them, but you can move them, test in different areas around the room and using them also means less prep work for the decorator. Unfortunately, not every paint brand offers sheets as of yet, in which case I would still go for a pot and create my own A4 colour cards to use in the same way".
What is the most important colour lesson you've learned in your professional career as an Interior Designer?
"Understanding how to balance undertones. Sometimes there are elements within projects that might already be in place that you have to work alongside, so understanding how to balance undertones you'd rather do without and achieve the feel you wish for the room is a crucial skill in a Designers toolkit! Most unwanted undertone issues can be combated simply by tweaking colour temperatures throughout the rest of the room as a rule of thumb however. Lighting can be a huge ally here also, as you can use artificial lighting to manipulate areas that need 'warming' or 'cooling' too".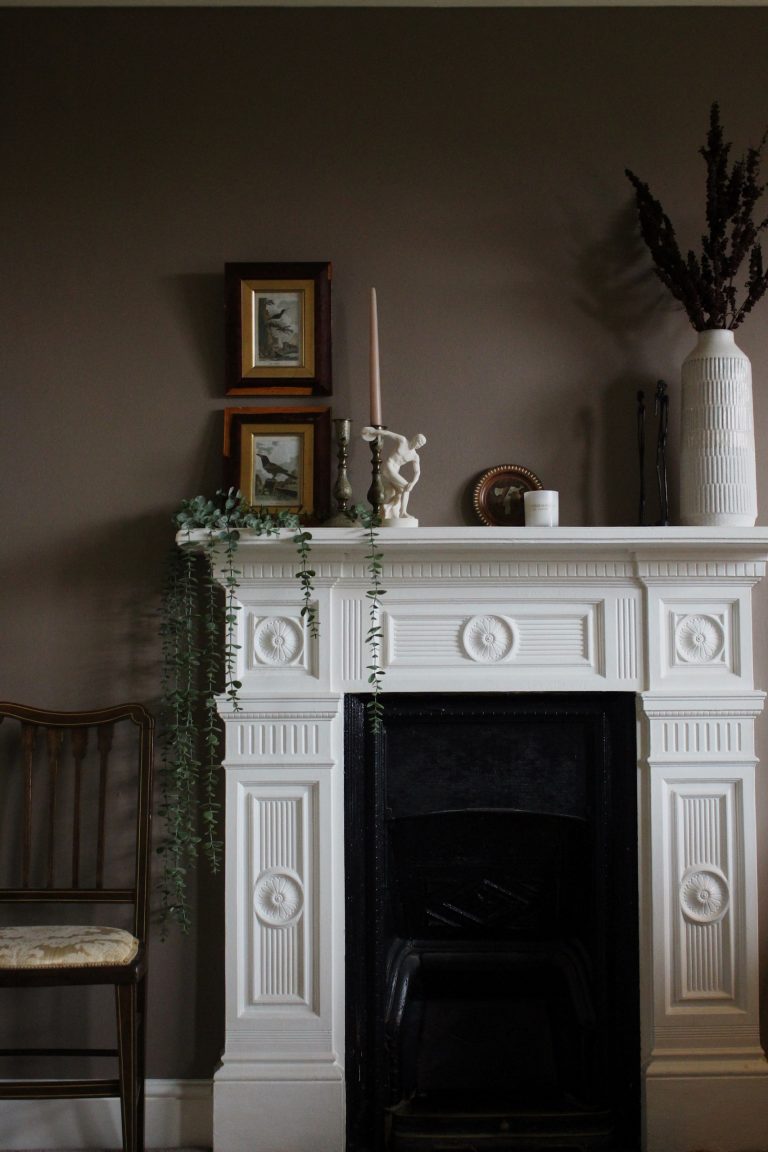 What colours used in interiors do you think remain timeless?
"In my latest residential project we used Catkin, from F&T and also looked at Pimlico Green (from F & T's collaboration with Sibyl Colefax) as an option. These are both wonderful examples of colours that transcend seasons and I believe time too. For a colour to be timeless, it has to be a colour that whispers and doesn't shout, but one that also has depth of character. Green under toned neutrals and fawny browns are my personal go-to's for timelessness".
What are your colour trend predictions moving into 2022 and beyond?
"2021 has seen a lot of focus on what I like to call 'muted primaries' specifically against earthen neutrals and browns. We've seen a lot of raw plasters schemes and the return of chintz in abundance. These have brought elements of playfulness, joy and sensory pleasure into our homes throughout quite testing times. I think we will see the playful tones become more heightened, with hues like chartreuse, and the richer tones become more enveloping, with deep aubergines and merlots. I don't think we will see minimalist interiors budge anytime soon, because it is so heavily influencer-backed, and it's a popular interpretation of serenity for many people living in bustling cities; its instinctual and counteractive. Whites can actually be very tiresome on the eyes ironically, due to its capacity to reflect light, so I feel we will see more interesting off-whites and more textural experimentation come into play also. Lastly, I think with the visibility we have at present with so many interesting and well-informed reno accounts across social media (specifically late Georgian restorations) colour choices are being subtly influenced by heritage pigments, specifically American colonial. I feel the subtler palettes of Neoclassical Britain will become more prolific into 2022 also; sage greens, pale 'Wedgewood' blues and barely-there yellows. People are more conscious than ever about their methods now too, which I find really wonderful. For a Designer who looks more to the past than the future for inspiration, we are at a really exciting point with colour".
Philomena French | Interior Designer
Featured Colours
Order sample
229. Bambi
£5 sample pots and £1.50 painted sheets (where available) come in a 'Pure Matt Plus' finish. Sample pots are 100ml and Painted sheets are now A5 in size. Due to the limitations of digital displays, and variations in screen resolutions, the images on our website can only be a representation of the paint colour. We would always suggest getting a sample sheet or pot before making your final choice.