The Power of Paint!
29 October 2021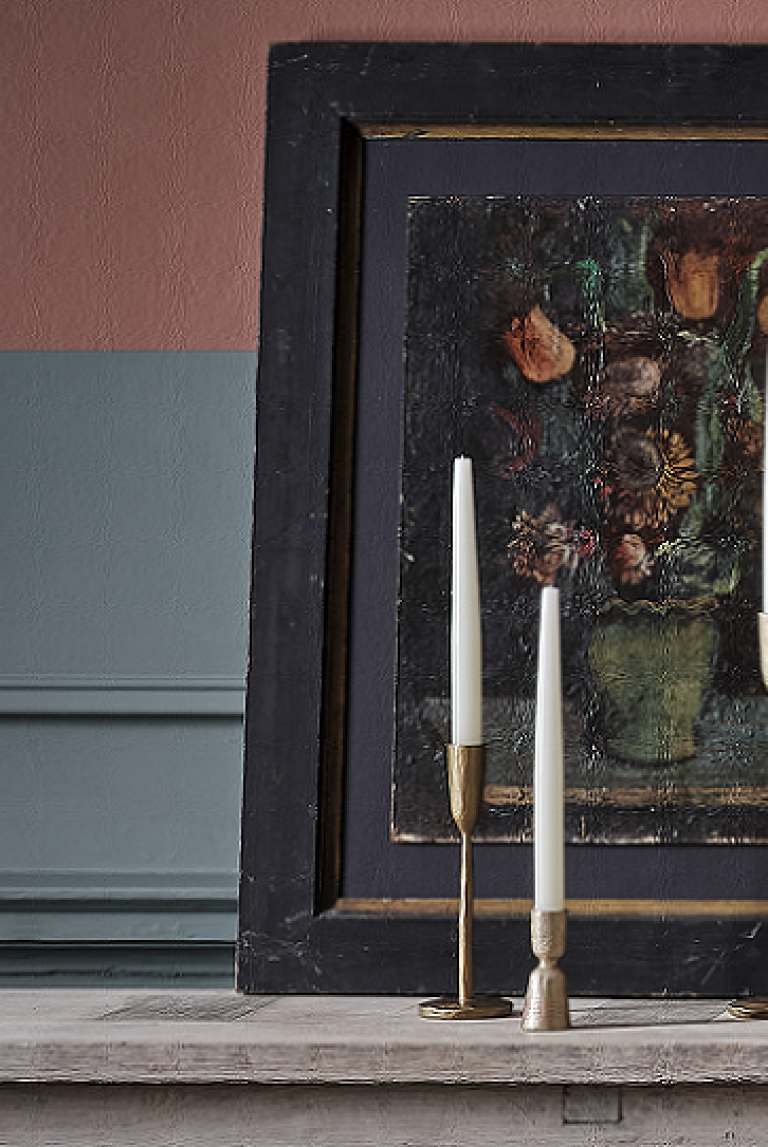 By adding a freshly made coat of pigment-rich paint to a room it can instantly transform the way it makes you feel.
Paint can change a room from sad, dull or lifeless to a bold, bright and happy!
Whether you are brave enough to use colour all over the walls or would rather keep the colour contained to the woodwork, it's a nice way to add a splash of fun to your home.
Here are some of our favourite examples…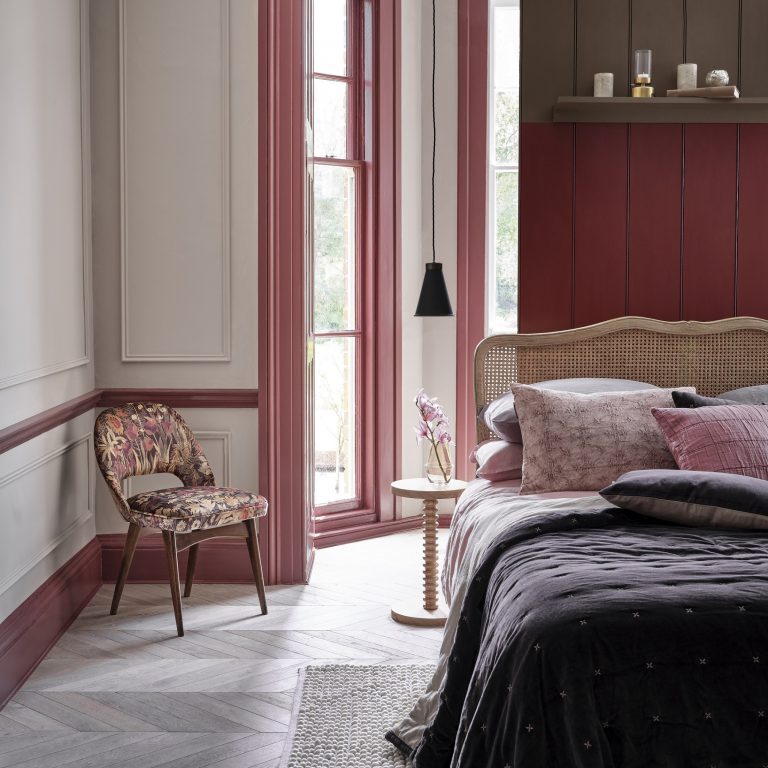 Colour Blocking
In this beautiful bedroom; warm neutral, Greylag Goose has been used on the walls with woodwork in Highland Peat.
Feature panelling behind the bed has been painted in Boleyn Rose at the bottom and Conker on the top.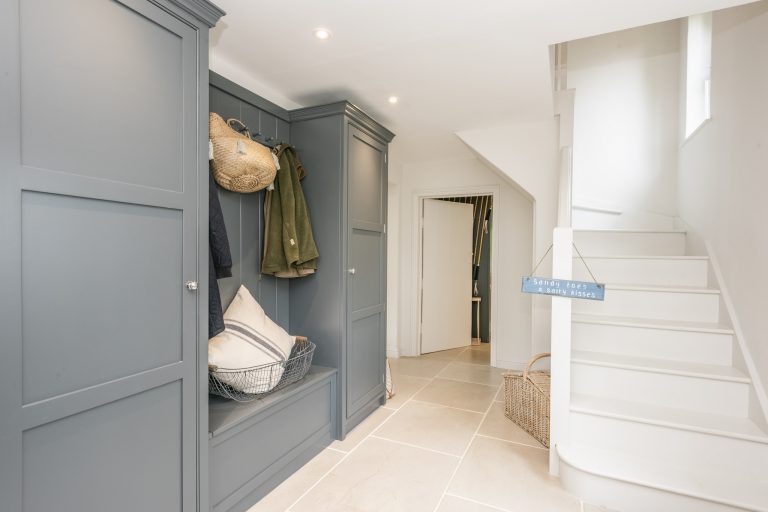 Cabinetry
Sophie & Boo Interiors, based on the Norfolk Coast, specialise in designing luxury holiday homes. Here they have used our Barnacle to make a feature out of the bespoke cabinetry at this property in Burnham Market.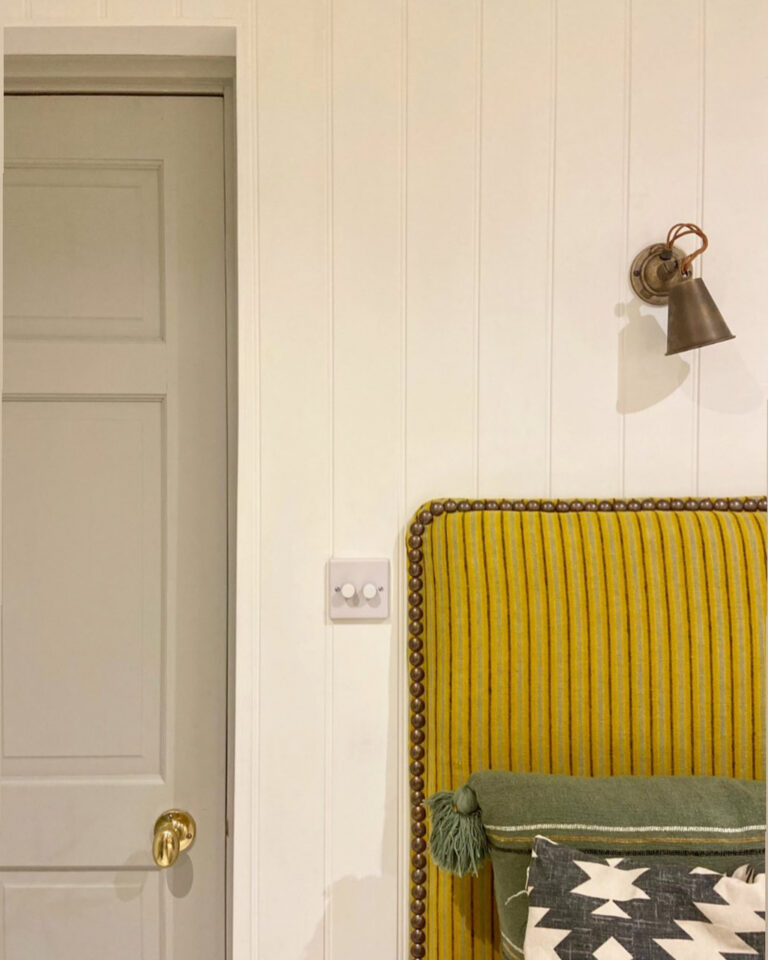 Doors & Skirting
Interior Designer Francesca Rowan-Plowden has used Barn Owl on her tongue and groove-clad walls and a deeper grey/green colour, Blakeney Point on the door, this woodwork colour theme runs throughout her beach house renovation.