The Velveteen Bath House | Helmsley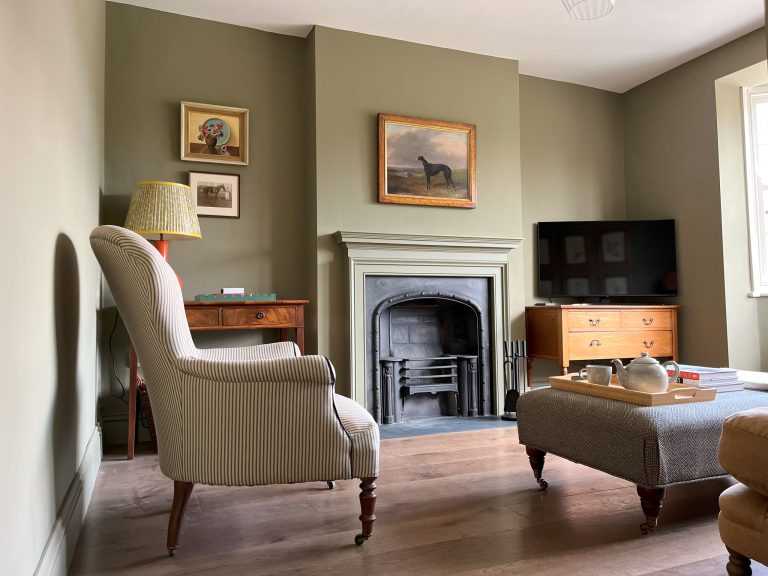 We recently interviewed Christina Brion of Yorkshire Velvet to understand more about the history of the business and inspiration for this most recent project.
Firstly, please tell us a little bit about you and your passion:
"We recently ran a luxury holiday Cottage agency (Gorgeous Cottages) which we sold in 2019 with a view to creating our own collection of holiday cottages. The Velveteen Bath House in Helmsley is the first of these properties. My background is not interiors, however it's something I've always been interested in, particularly collecting pieces of antique furniture and artwork. When we refurbished our own home in 2020 I started to really enjoy the art of putting a room together and understanding how paint colours and fabrics work together. "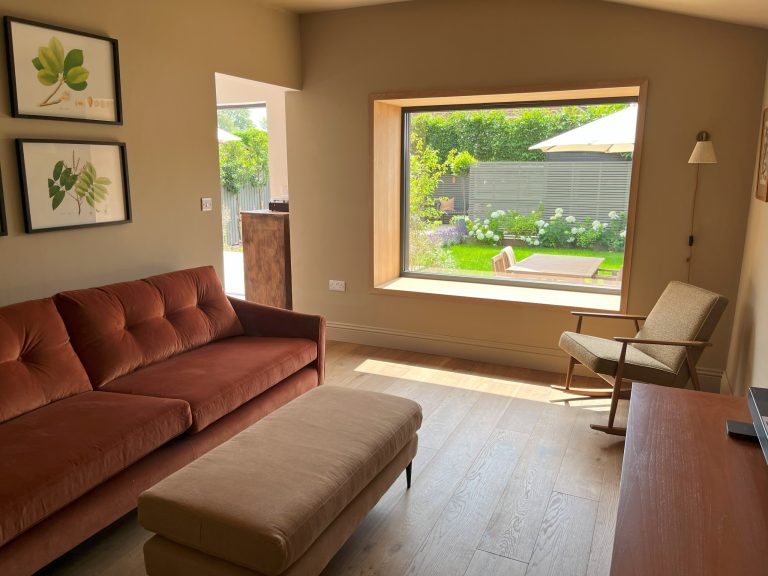 What do you know about the history of this property?
"The house in Helmsley was built in the 1930s. It was very dated when we bought it but had a lovely feel about it and good bones as they say. We completely refurbished it, adding an extension to the rear and side of the house to create a very spacious open plan living area downstairs. We also converted the 3rd box room into an en-suite to provide our guests with two good sized en suite bedrooms. We also put a lot of work into creating a wonderful garden which comes with an outdoor sauna and hot tub. Helmsley itself is a picture postcard market town set in the North York Moors National Park. It's well known as a tourist hot spot and boasts lots of excellent restaurants, art galleries, cafes and shops, including the Michelin Starred Star Inn just a few miles outside of town".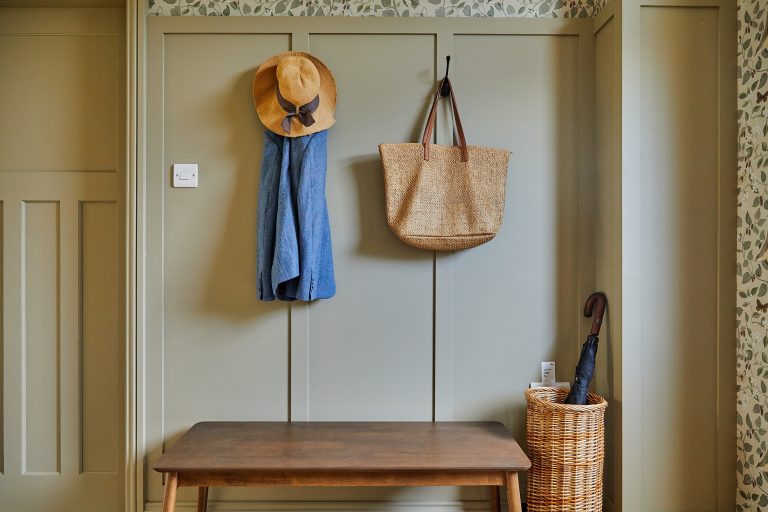 What were you hoping to achieve when designing the space?
"We always had our guests in mind when designing this house. We wanted to create lots of different spaces for guests to find their own favourite spots in the house, whether that's in the cinema room for a movie or the cosy snug for a glass of something by the fire. The style is a mix of old and new, reflecting our love of traditional design but with every mod con holiday guests want".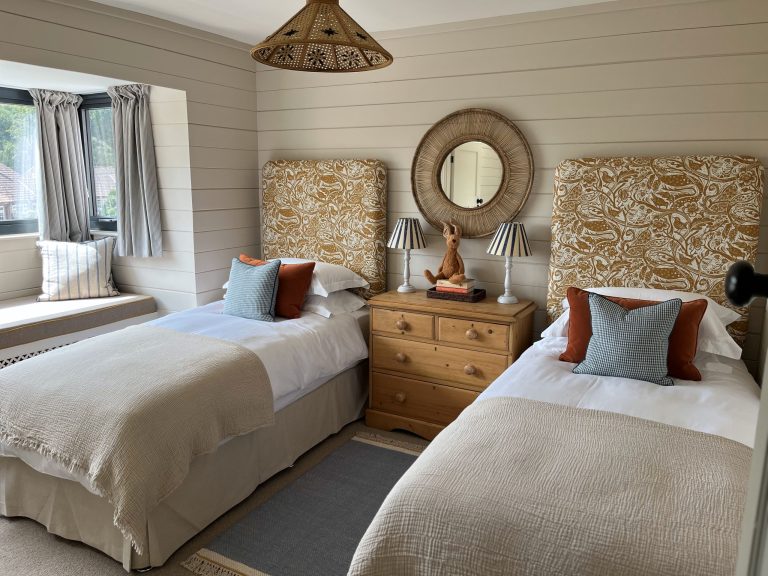 How did you choose the colour scheme?
"I really wanted to create a calm and peaceful space, with a nice flow through the house from one room to the next. All of the colours chosen are earthy and muted, with Beau Geste leading the way as the main tone, with greens downstairs to echo this peaceful vibe.
I first spotted Fenwick & Tilbrook on Insta with a few accounts I enjoy following. I love the variety of the colours and quality of the finish. Also the service is fantastic with paints arriving the day after the order is placed".
To explore a stay at The Velveteen Bath House please head to Gorgeous Cottages here.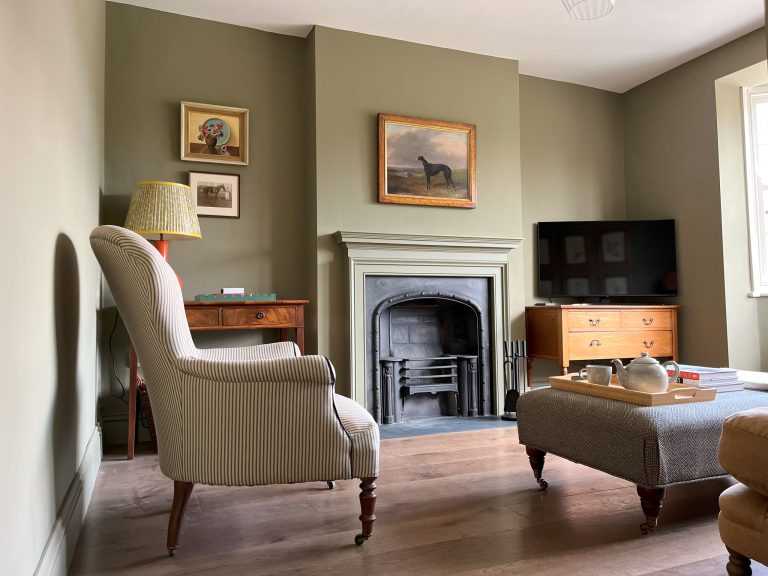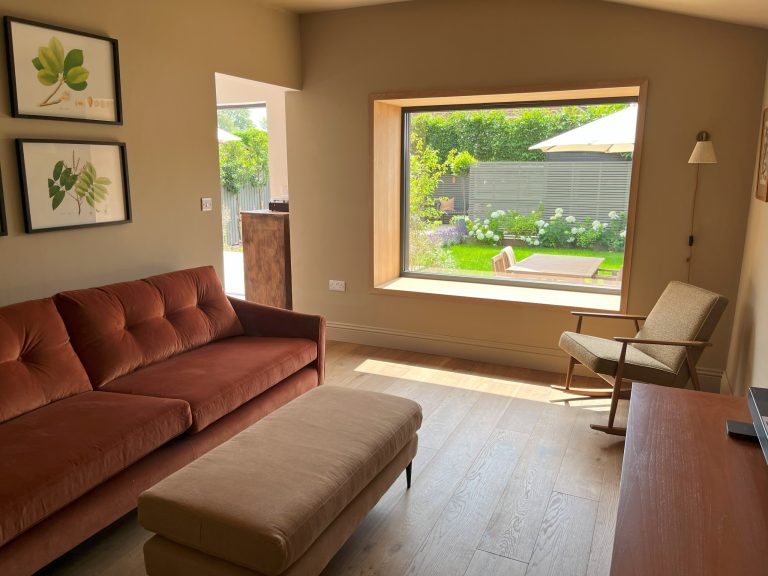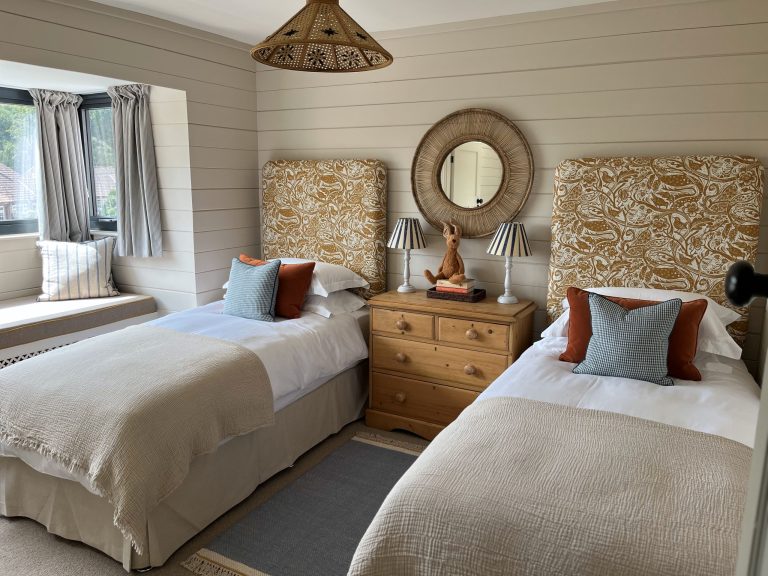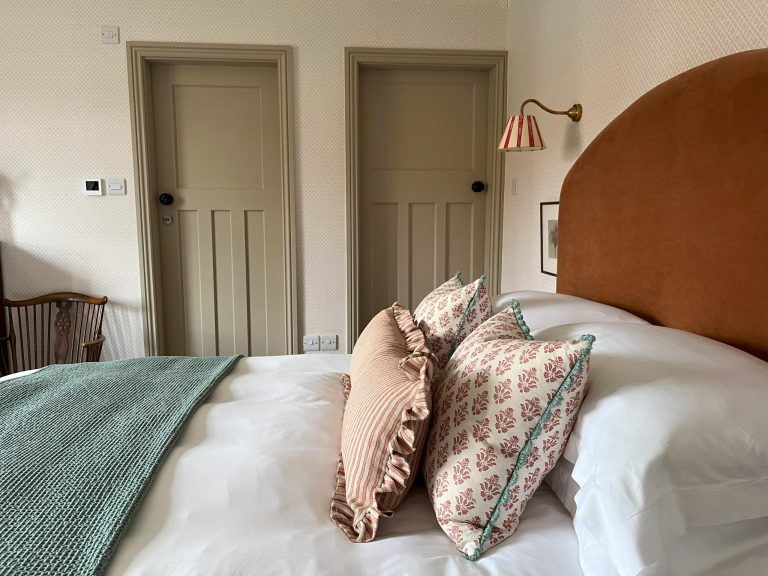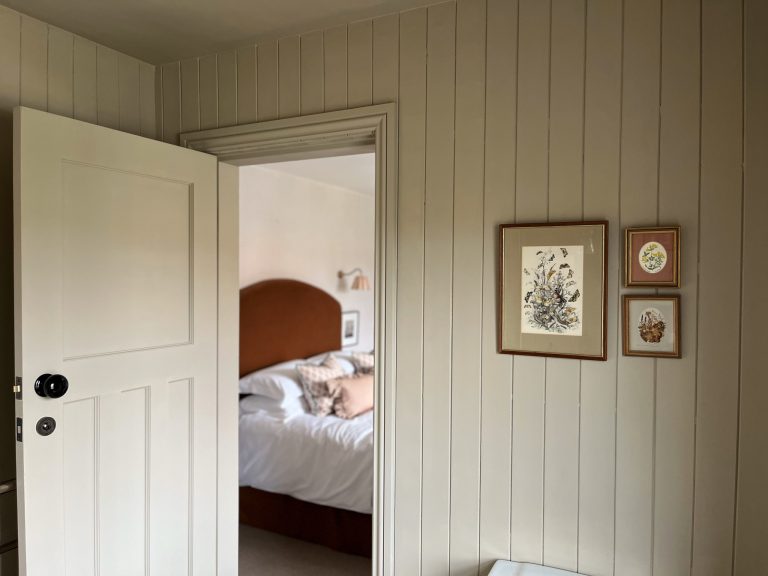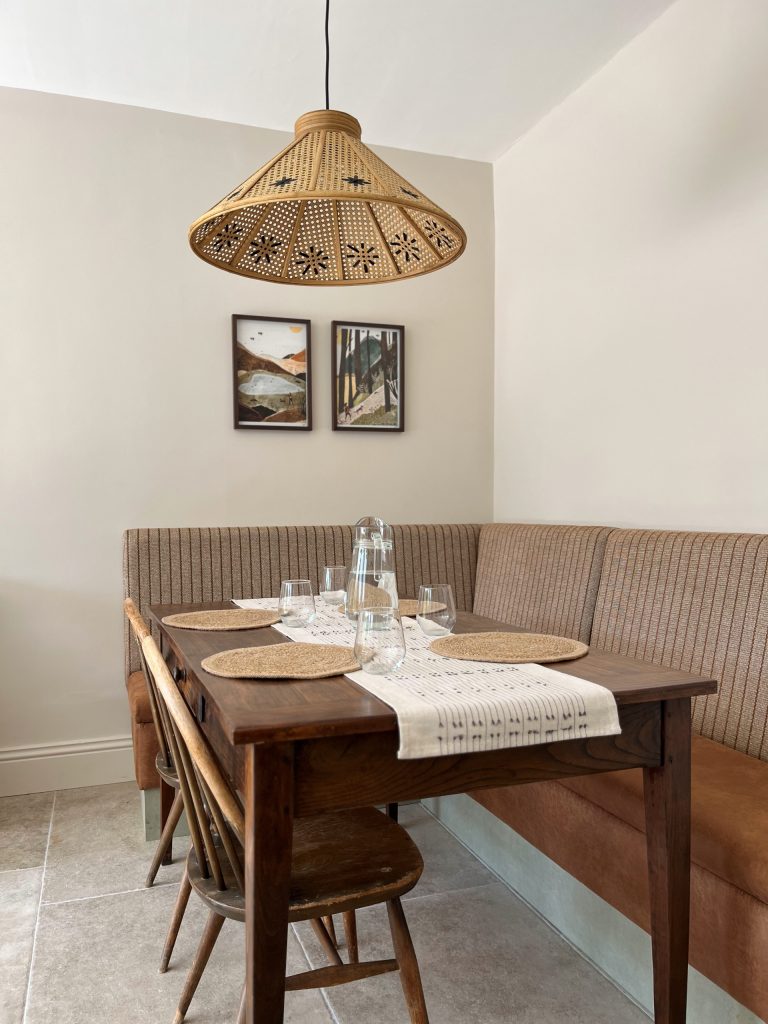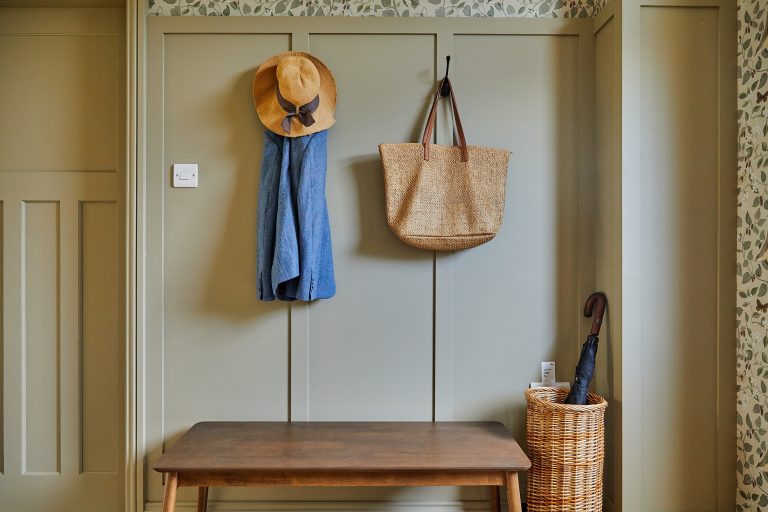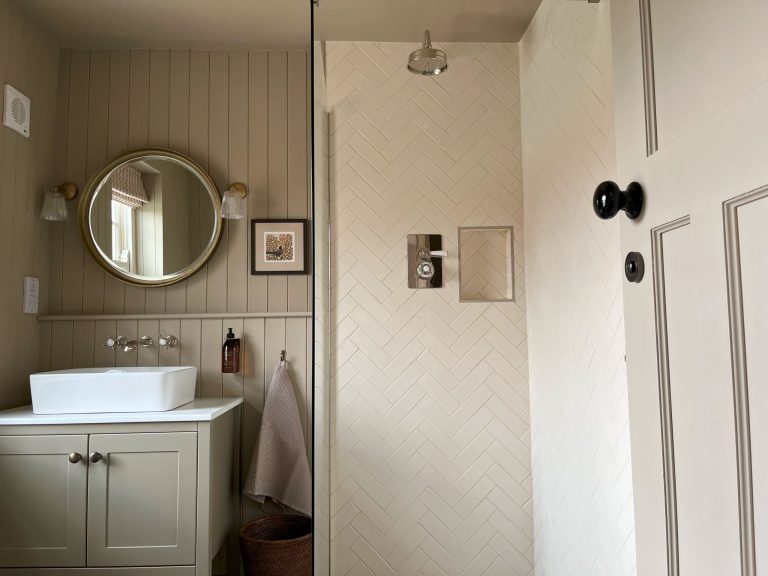 Featured Colours